Scriptoria writes user-friendly guide to the Lives and Livelihoods Fund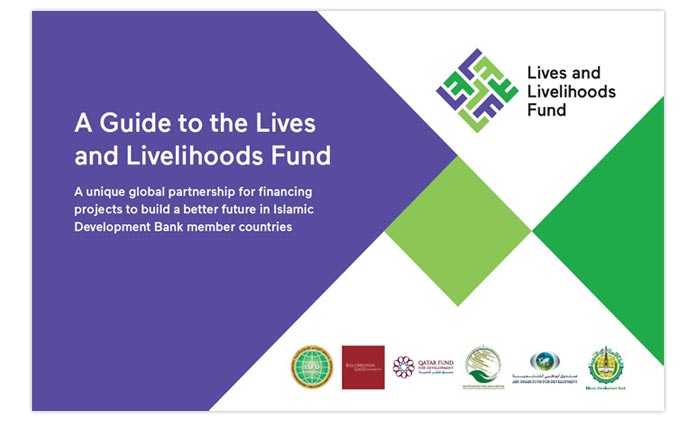 A unique global partnership will finance action for better health and livelihoods in the poorest member countries of the Islamic Development Bank (IsDB).
Launched in September 2016, the Lives and Livelihoods Fund is the largest ever development initiative of its kind based in the Middle East. It brings the Bank together with an alliance of major donors: Saudi Arabia, Qatar, the United Arab Emirates, the Islamic Solidarity Fund for Development and the Bill & Melinda Gates Foundation. Blending grants from these donors together with the Bank's lending capital, the Lives and Livelihoods Fund offers low-income member countries concessional financing resources for essential development projects.
This is development finance at its most collaborative – and complex. Thus IsDB asked Scriptoria to create a user-friendly guide laying out how the Fund works, what makes it special, and what kinds of action it  will make possible.
Read the guide here to learn more about the Lives and Livelihoods Fund
Between now and 2020, the Fund will make $2.5 billion available for projects to:
Lessen childhood mortality and disease
Lessen maternal and neo-natal deaths and stunting
Boost production of staple crops and livestock by smallholder farmers and pastoralists
Provide smallholder farmers and producers with better access to markets
Provide better access to water and sanitation services
Provide better access to power
Provide better access to digital financial services.
In the Middle East and everywhere, innovative finance is coming to the forefront in achieving goals like these. Communicating new forms of finance is crucial – if not always easy. If you are involved in financing development, contact our Publications team to find out how we can help share your model with a wider world of partners: publications@scriptoria.co.uk