Discover how Scriptoria helps its clients achieve the SDGs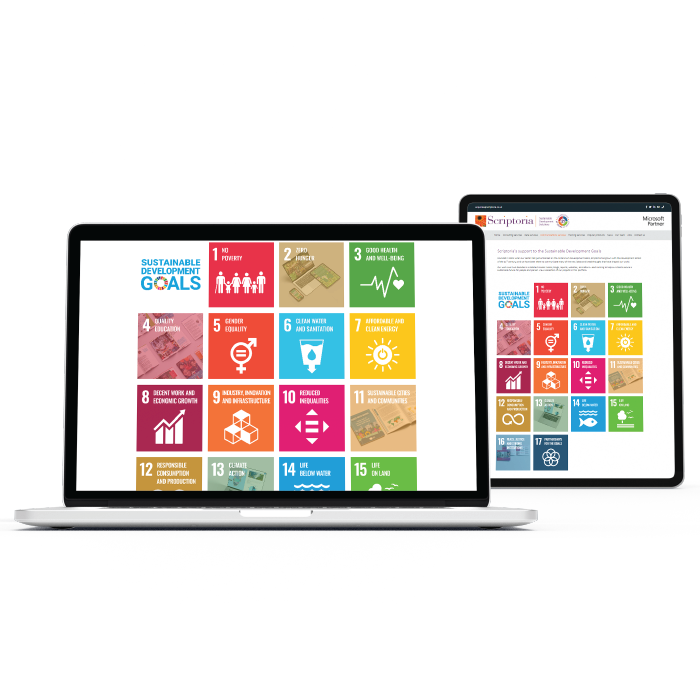 How close are we to achieving the United Nation's Sustainable Development Goals (SDGs)? Not close enough, according to the 2023 SDG Summit.
Since their introduction over seven years ago, the 17 SDGs have become so ubiquitous in sustainable development that it's easy forget just how far-reaching and ambitious they are. From ending poverty and hunger to achieving gender equality, the SDGs call for a wholescale transformation of how societies produce, consume, work, live and think.
Accomplishing this feat was never going to be easy, and the tumult of the past few years has only made it harder. Many indicators of progress have now stalled or are even reversing in the wake of the COVID-19 pandemic and global political instability.
The 2023 SDG Summit sought to dispel any sense of despair or complacency at the amount of work still left to do. Marking the half-way point to the 2030 deadline for the SDGs, the summit presented achievable steps to get the SDGs back on track, with a particular focus on international cooperation and increased investments. In doing so, it reminded the world that there are still plenty of reasons to feel hopeful about sustainable development.
At Scriptoria, we're lucky to work with an inspiring range of clients dedicated to achieving the SDGs. From major players like the United Nations and the Bill and Melinda Gates Foundation to innovative new charities and companies, organisations around the world have come to trust our expertise in consulting, data, training and communications. In return, we get to contribute to some of the most exciting initiatives in sustainable development.
Our new SDG page celebrates the variety of ways Scriptoria's Communications Team is helping our clients make the SDGs a reality. Covering all 17 goals, the interactive page provides an overview not only of the projects our communications experts get involved in, but how our work contributes to Scriptoria's ultimate aim of supporting sustainable development for all. Watch our animation on nutrition created for WorldFish, read the State of World Population report edited for UNFPA or explore the water and sanitation evidence portal produced for Water.org.
As the world renews its efforts to achieve the SDGs, we're proud to be playing our part.
Find out how Scriptoria's Communications Team can support your organisation by contacting us at: communications@scriptoria.co.uk