Promoting CRIDF solutions at the UN Climate Action Summit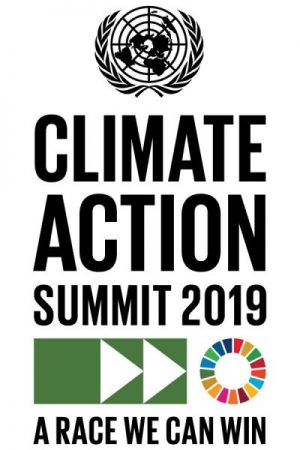 Scriptoria implemented a communications campaign to help the Climate Resilient Infrastructure Development Facility (CRIDF) promote its work at the United Nations Climate Action Summit, which took place in New York on 23 September 2019. The Summit, designed to encourage real leadership in the wake of the worsening global climate crisis, featured nine action areas covering themes such as climate mitigation, resilience and adaption, youth mobilisation and green energy transition.
As a climate-focused, UK aid-funded programme, CRIDF followed the UN Climate Action Summit with interest. CRIDF has a mandate to provide long-term, climate resilient solutions to water issues that affect poor communities in Southern Africa. The programme was therefore delighted to learn that UK DFID and Egypt would be co-leading an action area on resilience and adaptation during the Summit.
Ahead of the Summit, Scriptoria was asked to plan and run a communications campaign to promote DFID's resilience and adaptation portfolio to CRIDF's stakeholders. We wrote and published a series of social media posts on CRIDF's Twitter and LinkedIn feeds to drive interest in the Summit and increase the programme's social media following to ensure its impacts were widely disseminated. As a consortium partner, Scriptoria worked with CRIDF to share a suite of knowledge products on gender, resilience and mitigation, which helped to double the programme's Twitter following.
Follow CRIDF on Twitter and LinkedIn for further updates on the programme's activities!