AgShare.Today supports special issue on crop pathology in Africa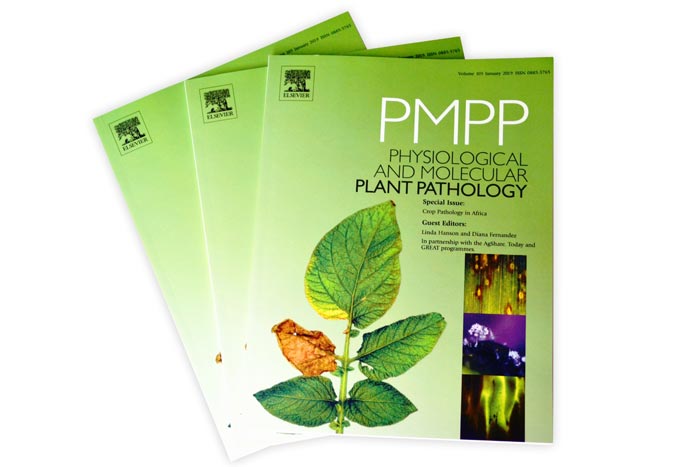 The Elsevier journal Physiological and Molecular Plant Pathology (PMPP) has published a special issue on crop pathology in Africa, in collaboration with AgShare.Today and the Gender-responsive Researchers Equipped for Agricultural Transformation (GREAT) programme. Of the 13 articles featured, 7 were written by researchers from projects supported by Scriptoria's AgShare.Today team.
This special issue presents a unique opportunity to bring together and showcase at an international level the important research conducted by AgShare.Today's project partners. The articles cover a range of topics, from evaluations of farming practices in sub-Saharan Africa to analyses of diseases affecting cassava, yam, sweetpotato and banana yields.
AgShare.Today is a $3 million programme implemented by Scriptoria and funded by the Bill & Melinda Gates Foundation to accelerate the outputs and impacts of crop research projects that combat hunger in Africa. A key part of the programme is its Editing and Mentoring workstream, which aims to support crop scientists to publish their research in high-impact international journals.
As with all AgShare-supported research articles, the papers published in the special issue are open access and available to all via sciencedirect.com.
The AgShare.Today team is grateful to Elsevier, the GREAT programme and the Bill & Melinda Gates Foundation for their support throughout the production process.
If you would like to know more about the special issue or Scriptoria's editorial services, please email Alex James at a.james@agshare.today.